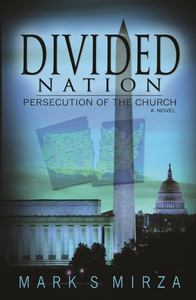 CTM Publishing
Divided Nation
Regular price
$4.99
Sale price
$9.99
5 Years after Covid-19, Christians accidentally spread the next pandemic. Within a few weeks, Christians are "Public Enemy #1" and start losing their constitutional rights.
How will you handle persecution if it comes to the USA?
The last few week's and month's events demonstrate this is not as far-fetched as we would have thought in January, when I started writing this novel.
This is a fun and sobering read with numerous characters from Divided Together.
There is a backstory here, and it is Paul, the persecutor who became the persecuted.
As you read this novel, you will be amazed, surprised, delighted, and angered, by the way Christians handle persecution.
But before you are done, you will CLEARLY see how God wants us to handle persecution.
So, again, are you ready?
---
Share this Product
---