Rebuilding the Foundations of Prayer
Rebuilding the Foundations of Prayer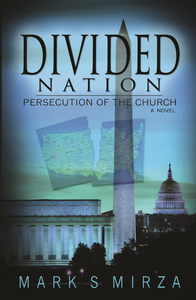 DIVIDED NATION
The Divided Series focuses on Division in the church (see DIVIDED TOGETHER, below) and Christian persecution in the USA (DIVIDED NATION).
CLICK HERE for various purchase options of this series.
Don't miss the FREE Digital Versions, HERE.
5 Years after Covid-19, Christians accidentally spread the next pandemic. Within a few weeks, Christians are "Public Enemy #1" and start losing their constitutional rights.
How will you handle persecution if/when it comes to the USA?
This is a fun and sobering read which eerily fits today's headlines.
Numerous characters from Divided Together grace the pages.
There is a backstory here, and it is Paul, the persecutor who became the persecuted.
As you read this novel, you will be amazed, surprised, delighted, and angered, by the way Christians handle persecution.
But before you are done, you will CLEARLY see how God wants us to handle persecution.
So, again, are you ready?
Add to Cart
DIVIDED TOGETHER
Mark's first book in this series was inspired by a Congressman in D.C.
He travels to the US Capitol most months, to pray with our elected officials. During this visit a Congressman shared how a longtime friend met him in the back of the church, yelling at him because of his politics.
Mark returned home and wrote and edited this full-length novel in 6 weeks.
He often explains, "I've never done that before."
The thesis of this novel is that OUR UNITY IS IN CHRIST, NOT THE BALLOT BOX.
Do we need this message now? You bet!
In this novel, you have a husband and wife team who are Religion Consultants for OPPOSING Presidential Candidates.
There's lots of cyber stuff, a good deal of romance, and an unexpected villain.
The backstory is Judas Iscariot telling us the last 10 months of Jesus' life, in a not too flattering recount.
Add To Cart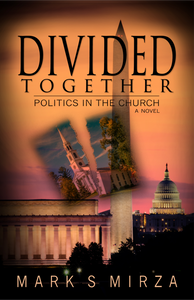 CTM Publishing Inc.
850 Piedmont Ave NE
Suite 1506
Atlanta, GA  30308
(404) 606-2322